Increase the efficiency of your business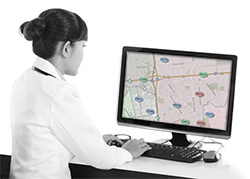 The computerized system for vehicle is a management software designed for companies operating in the transport market. With our system, your business will be in constant communication with all of your vehicles wherever they are and without using voice via a radio signal. You will also know where are your vehicles in real time, speed and even archives of routes. The possibilities are immense and so is the potential for development.! The system has two components: a software for your vehicles and software for your central dispatch.
In your vehicles
The software installed on a tablet in a vehicles allows GPS positioning, the search for detailed addresses and routes, real-time or deferred distribution, displaying directions to your customers and more. Powered by the Android ™ operating system, the SIV coexists with native applications and components of the tablet and operating system: GPS modules and cellular data, geographic maps by Google Maps™, etc.
At your Dispatch Central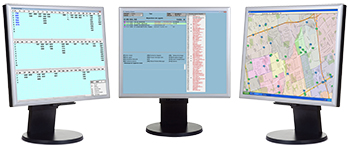 The system also includes a component for your unit to manages the vehicle fleet. Powered by the Windows™ operating system, this software is for an automatic distribution of the calls, but also map positioning, management of the statutes (ex .: free, busy), the compilation of statistics and many more.
The SIV system is under constant development to meet the specific requirements of your business. Our IT team changed the computerized vehicles to include your needs.